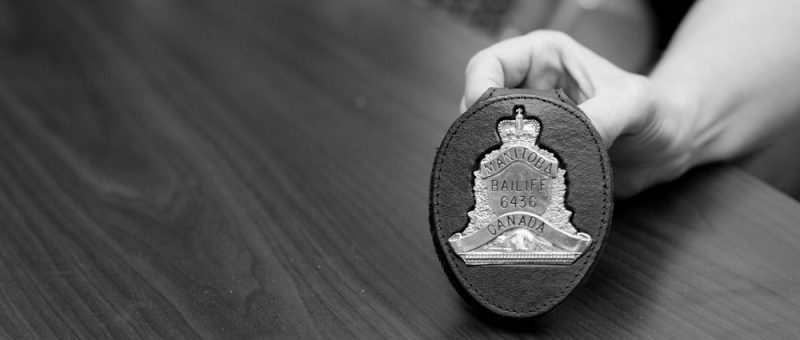 We would like to assure you that we are licensed through the Consumer Protection Act of Manitoba.  We act on behalf of small business and larger institutions offering respect and compassion to all persons.
If you have received a letter or notice from our office and would like to discuss it with someone, please call our office at 1-888-726-0813 and speak to our friendly representatives regarding your situation. We can let you know if the business to whom you owe money will allow payment arrangements.
If you feel that an account has been listed for collection in error please feel free to write our office a letter of dispute or email us at info@tcbsbailiff.ca. We would be happy to mediate out the situation or explain your obligations and rights in the situation. We request that notice of any dispute be brought to our attention as soon as possible.
If your car has been repossessed or you have been visited by a Bailiff or Process Server and you have questions, please phone us at 1-888-726-0813 during business hours and we would be happy to explain why such actions are being taken.
If you would like to make payment electronically, please send payment via etransfer to payments@tcbsbailiff.ca.   Your payment password should be tc + your file number (i.e. tc12345).
Please note that we take your privacy very seriously. We will be asking for identifying information when you call us. We will not speak to anyone other than the debtor or loan holder about an account without written permission. See our privacy policy for more information.